This Soft and Warm Bread Is Not Only Delicious.... But It Contains Only 1 Gram of Carbs!
Find out how to receive this delicious bread recipe (and 50 other Keto carbohydrate alternatives) here.
Dear Friend,

It has the taste of regular bread, but it's very different - it's healthier, tastier and it's keto....

Give your partner a slice and they will say this is the best bread they have EVER tasted.

Give it to your kids for lunch or for a picnic.

Everyone will love it.

And this is the best...

Unlike regular bread, which is full of carbs, gluten and grains....

...this new bread is just healthy for you.

It's even 100% Keto - friendly....

That means NO gluten, NO processed sugars, NO grains and NO artificial ingredients in this bread.

And it contains SUPER few carbs.

Only 1 gram per serving.

And that's a big deal!

Why?

Because following a keto lifestyle is both a mental game and a physical one.

And although you won't be hungry most of the time....

bad habits are often hard to break.

Especially habits you've had since childhood.

Like Grandma's freshly baked bread.

Her tasty cookies...

Or her world-famous potatoes with gravy.

Even the sporadic craving can be problematic.

Because it tests your willpower.

This means...

That all that hard work could be in jeopardy.

We know what you're thinking right now.

But we assure you...

This Keto friendly bread doesn't taste like the typical stale and flavorless gluten free bread.

We understand that it may be hard to believe....

Bread that is both delicious....

AND healthy?

It sounds almost impossible, doesn't it?

Usually you get one or the other.

But NEVER both!

Well, those days are over.

And we want to prove it to you by sending you the full recipe, along with our brand new 97-page Keto Bread & Pasta Cookbook.

You'll get our delicious keto bread recipe (pictured above), as well as 49 tasty recipes for keto versions of Croissants, chocolate muffins, baguettes, rolls, bagels, breadsticks, pasta, gnocchi and more.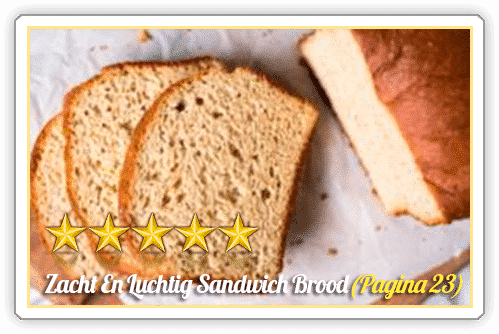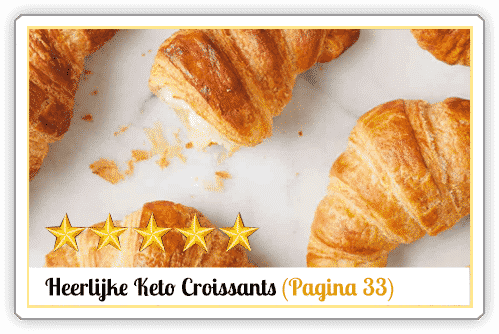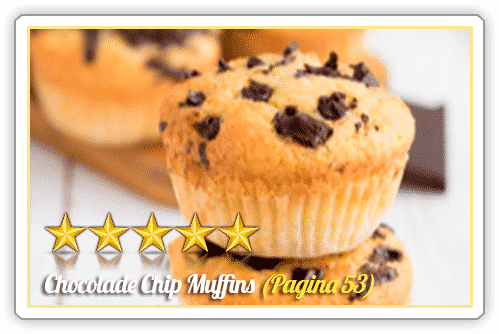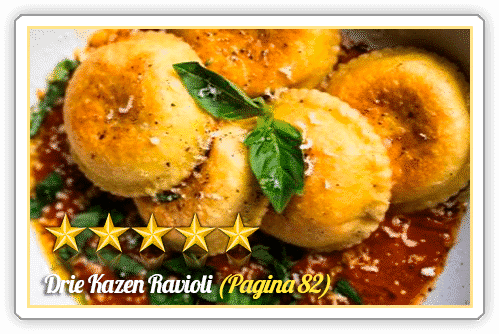 Why did we create this Amazing Keto Bread and Pasta cookbook?
Quite simply...
Everyone LOVES carbs, especially bread, muffins and bagels.
But none of it is healthy.
Most low-carb or gluten-free alternatives taste like cardboard.
And especially don't make it a sándwich for your kids.
But all that is about to change.
Once you get your book, we want you to go through it and marvel at the...
50 Tasty, Keto - Friendly Carbohydrate Alternatives That Taste Just As Good (And Often Even Better) Than The Real Thing.
We're talking about things like...
A soft sandwich bread, delicious coconut bread, zucchini bread with walnuts, rosemary & olives focaccia, garlic bread and chocolate chip muffins....
Delicious pasta dishes like three-cheese fried ravioli, keto carbonara noodles, Japanese mushroom spaghetti and creamy avocado shirataki...
Delectable sweets like chocolate chip and peanut butter cookies.
Plus crunchy keto snacks like keto tortilla chips, keto cheese chips, cream cheese crackers and so much more!
With this Keto Bread & Pasta Cookbook, you'll receive a total of 50 delicious recipes made to give you the keto version of all your favorite carbs.
Order your copy HERE
In total, you'll get 50 tasty, keto-friendly bread and pasta recipes in your Keto Bread & Pasta book.
And it starts with...
10 Airy Bread Recipes That Will Make Your Cravings For Plain Bread Disappear
Most versions of "healthy" bread are dry, tasteless and tend to fall apart.

And they still contain WAY too many carbs.

But not the bread recipes you'll discover in the Keto Bread & Pasta book.

Cut after cut you will be amazed at how fluffy and delicious these breads really are.

For example...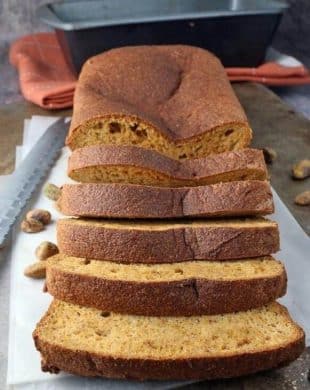 This Pumpkin Bread is to die for....
You can make it as a little snack in the morning or a nibble after dinner.
You'll get this recipe plus 9 more bread recipes when you request your copy of Keto Bread & Pasta here.
Order Your Copy of Keto Bread & Pasta Here!
All in all, those are 10 delicious keto bread recipes that will make you the "Bread Queen" every time someone tries a slice.

And the best part?

There's no white flour, processed sugar or artificial ingredients in these breads.

You get the same airy and delicious taste of traditional bread, but WITHOUT the processed ingredients.

That means you can FINALLY eat your sandwich again!

And that's just the first part of Keto Bread & Pasta.

The next section is one of our favorites for quick and tasty snacks and meals.
If you love the flatbreads, turn to page 29 in your copy of Keto Bread & Pasta and you'll discover the following....

4 great flatbread recipes.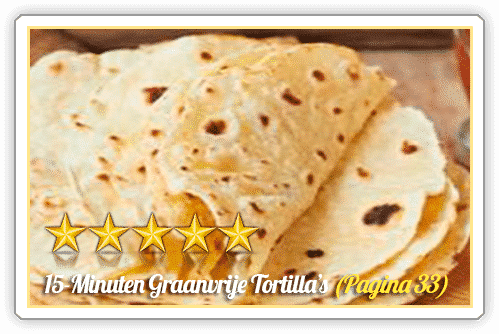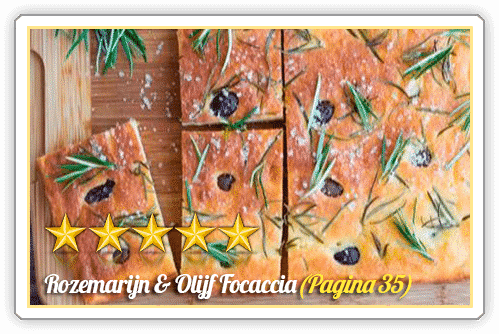 We don't know anyone who does NOT like tortillas. Especially not when they are covered in cheese.
And who can say no to a warm, delicious focaccia bread dipped in olive oil?
Not us!
We could eat it every day!
But alas, we know we can't....
After all, they are full of carbohydrates!
But lucky for you, you don't have to settle for unhealthy focaccia bread or unhealthy flour or corn tortillas.
With Keto Bread & Pasta, you can enjoy tasty tortillas and delectable focaccia bread without the drawbacks of traditional flatbread.
Order Your Copy of Keto Bread & Pasta Today!
All in all, these are 4 delicious keto-friendly flatbread recipes that are sure to leave you feeling satisfied.
And you can feel GOOD when you bite into that cheesy quesadilla or dip the focaccia bread in olive oil.
Because these flat breads are made with
no
grains, no gluten and are VERY LOW in carbs.
Imagine eating a burrito that rejuvenates your body and makes you feel great!
Great right?
Well, that's exactly what our grain-free tortilla recipe provides.
And when you're REALLY craving a keto-friendly burger.
Just turn to page 35 of
'Keto Bread & Pasta'
and you'll discover....
Crispy Rolls and Baguettes recipes
After months of testing new recipes with our colleagues and friends, we came up with these seven delicious crispy sandwich and baguette recipes that we know you'll love.

Including burger buns, hot-dog buns and tasty baguettes.

Now, in addition to these delicious sandwiches and baguettes recipes, you'll also get our delicious recipes for another classic...
If you love pizza, you'll want to head straight to page 79 for our...

Crispy pizza base recipes that will make you feel like you just got a delicious pizza delivered to your home.

If you grew up with pizza, you're going to salivate when you see a hot, fresh pizza...

Is there anything better than sinking your teeth into a cheesy slice of pizza?

we thought not!

That's why we've added several recipes for pizza bases for you to choose from.

And they're all in the "Keto Bread & Pasta Cookbook."

Once you get your copy, you can throw your own pizza party!

And the good news is that "Keto Bread & Pasta" has even more to offer!

The next section of the book is PERFECT for when you've run out of ideas for a delicious breakfast.

Why? Check it out... !

When you want to conjure up a delicious breakfast on the table, just turn to page 52 in the Keto Bread & Pasta book and you'll discover...
12 Tasty Breakfast Recipes...
Two muffin recipes, one cupcake recipe, two donut recipes, two bagel recipes, two cookie recipes and three cookie recipes.

Your breakfast will NEVER be the same again.

Because you now have a number of keto-friendly options, including a few sweets for those who need a little sweetness in the morning.

Things like chocolate donuts, chocolate chip cookies and peanut butter cookies.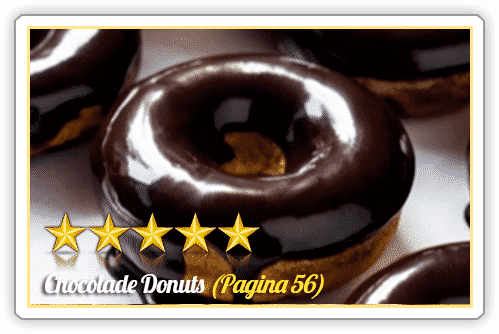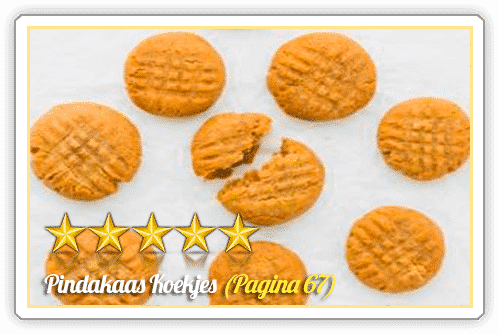 But these donuts and cookies are different....

By that we mean they don't have gluten or processed sugars in them.

Which also means that they are HEALTHY for you.

You'll get these delicious recipes for 12 different breakfast treats when you request your copy today.

Each recipe is made with natural ingredients like almond flour, coconut flour and coconut oil.

So you and your loved ones can enjoy those fresh cookies without guilt.

Just imagine yourself preparing a tray of cookies, cupcakes or bagels for the holidays, for a party or other occasion and feeling SAFE about the ingredients you are serving....

That feels good, right?

So you can with these tasty keto-friendly treats.
But what about the crunchy snacks?
Things like chips, tortilla chips, crackers and breadsticks.

When you're only really happy with chips with a dip, or crunchy nachos....

Then you'll absolutely love these keto-friendly crunchy snacks.

You'll get guilt-free recipes for the crunchiest, tastiest and most satisfying chips, crackers and breadsticks you've ever had.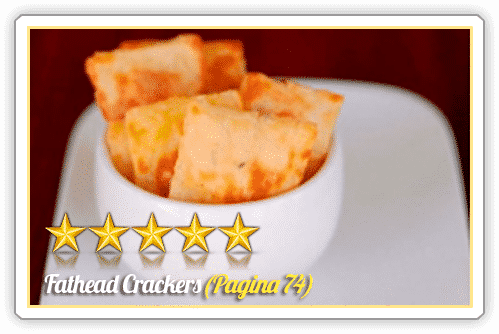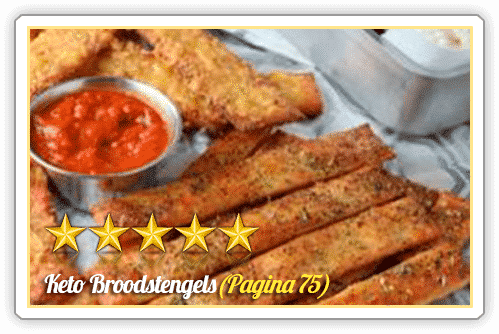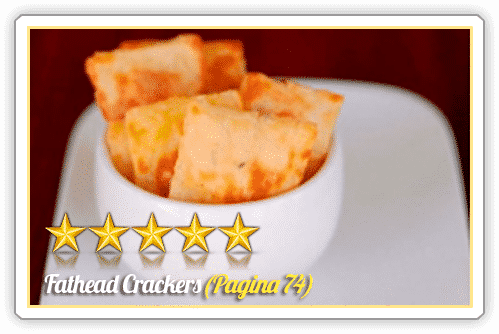 We don't know about you, but nachos and guacamole are one of our most favorite snacks of all time and the idea of having to give that up was depressing.
But NOW we don't have to.
And the BEST part is.
They always do well at parties!
And again unlike most store-bought chips, nachos and crackers....
These are made with natural, healthy ingredients.
You'll find the recipes for chips, crackers and breadsticks in your copy of
Keto Bread & Pasta
.
Get Your Copy of Keto Bread & Pasta Here!
Finally, what would be the point of having keto-friendly versions of your favorite carbs if we didn't include a section on pasta?
That's why we've included 8 AMAZING Pasta recipes for your enjoyment
Imagine being able to gorge yourself on a plate of tasty pasta....

Or a plate full of cheesy gnocchi or delectable ravioli.

Or a delectable lasagna....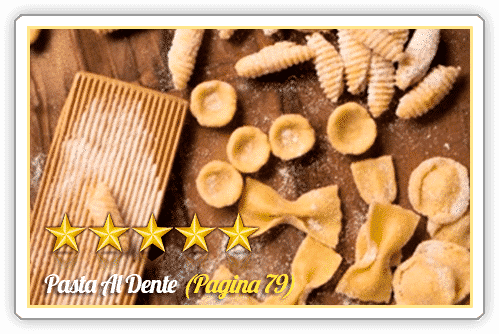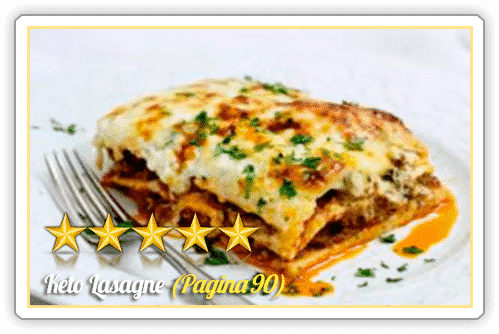 And unlike traditional pasta, the recipes in Keto Bread & Pasta are low in carbs!

That means you can finally enjoy all the pasta you want and still stay true to your keto lifestyle.

Sounds good, right?

If you're like us and are naturally skeptical.

You may be wondering if these Keto Bread & Pasta recipes taste as good as they look.

... Or whether they would be bland and tasteless like so many other "healthy" alternatives. ...
Do the recipes in Keto Bread & Pasta REALLY taste like the "Real" Dishes?
Unlike many of the so-called "healthy breads and pastas" you may have tried in the past each of these 50 delicious carbohydrate alternatives in "Keto Bread & Pasta" tastes just as good (or even better) than the REAL dishes.
Sounds too good to be true?
Try it for yourself, and you can be the judge.
Order Your Copy of Keto Bread & Pasta Today!
Who Is the
Keto Bread & Pasta Book
For?
Whether you're eating keto full-time or stepping in and out of ketosis, or just living a healthy lifestyle, the Keto Bread & Pasta book allows you to simply and guilt-free enjoy all the delicious breads and pastas.
In fact, the keto-friendly recipes in "Keto Bread & Pasta" are an ideal solution for anyone who...
Tries to avoid processed sugars

Suffers from inflammation or has blood sugar issues

Avoids ingredients such as grains, gluten, wheat, corn or artificial ingredients.

Suffers from various chronic health problems.

Experiences poor digestion.

Or for those who just want to finally get a handle on their metabolism and achieve a healthy weight.
With 'Keto Bread & Pasta' you can finally feel GOOD when you eat bread or pasta.

And you can STOP worrying about problems with your blood sugar, inflammation and all the health problems associated with traditional high-carbohydrate foods.

Unlike other keto-friendly bread and pasta cookbooks out there, our recipes are pretty easy to make and.... super delicious!

We've really made it simple.

The truth is...
You Don't Need to Be a Cooking Chef to Make These Tasty Bread & Pasta Alternatives!
Come on, who likes difficult recipes?

Neither do we!

That's why we made sure that all the recipes in 'Keto Bread & Pasta' are easy!

Most of them can be on the table in 15-40 minutes.

And if you are worried about 'special ingredients' and where to find them.

Don't panic...

We've included a complete list of every ingredient you need AND where to find them.

The good news is that most of these ingredients can easily be found at your favorite grocery store.

Some ingredients you'll already just have in your kitchen.

And some other ingredients you can easily order online.

We know baking can seem intimidating, but we've made the recipes in "Keto Bread & Pasta" specifically to be healthy, delicious.... and most importantly, simple!

As you can see, the bread and pasta dishes we've included in 'Keto Bread & Pasta' are not only healthy for you, but they're also delicious.

And that's why this special offer is ideal to get in your house now.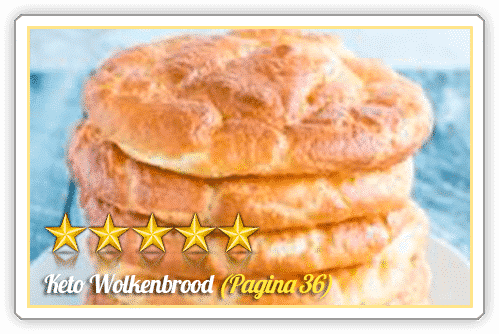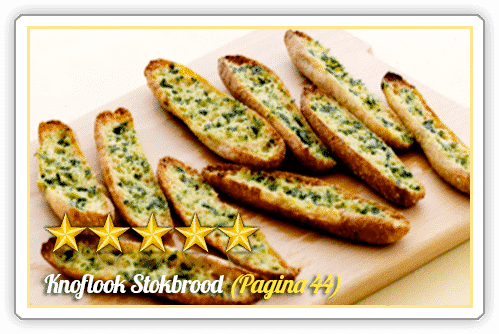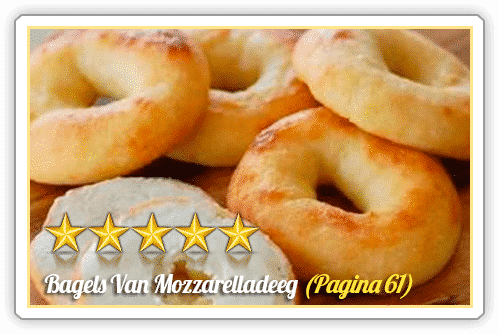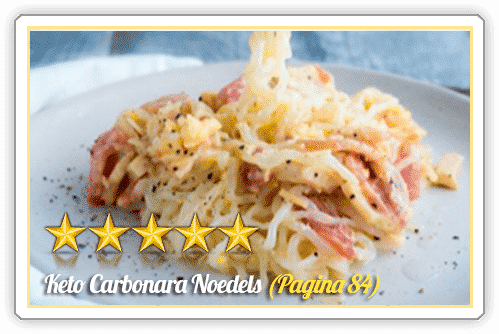 These 50 Delectable Bread & Pasta Recipes Are Waiting For You.
Order Your Copy of Keto Bread & Pasta Today!
This evening you can make delicious, keto-friendly bread and pasta for you and your family already!
Just imagine for a moment what it's like to....
... Enjoying bread, bagels and crackers again.
... to feast on chocolate donuts, cookies and cupcakes.
... Eating a fresh, warm, cheesy pizza.
And all the while secretly knowing that you are staying 100% true to your keto or carbohydrate-conscious lifestyle.
ONLY TODAY and now on this page you can enjoy
this exceptional offer
to get the complete
Keto Bread & Pasta Cookbook
for
only $9.95
.
Starting tomorrow, or when you close this page, you can order it at the regular rate of €27, which is still reasonable for delicious, crispy Bread & Pasta recipes that you won't find anywhere else!
But because we want to get this into the hands of as many keto and carb-conscious fans as possible, and because we wouldn't want you to feel bad about having to give up your favorite carbs, like we did,
you can get your own copy NOW AND ONLY ON THIS PAGE for
just $9.95
.
Nothing makes following a healthy keto lifestyle easier than being able to enjoy all your favorite foods WITHOUT the excess carbs and sugars.
We're sure you're going to enjoy the
Keto Bread & Pasta Cookbook
as much as we did when we put the recipes together and tasted execution with all the family.
But hurry.
You only get to see this exceptional offer NOW and we would be very sorry if you missed this opportunity.
Click on the green button below and get your own Keto Bread & Pasta Cookbook today for
just $9.95
and start enjoying delicious bread and pasta again.
Tasty greetings in advance,
Nutrifoodz
Some comments from other customers
Referenu200bties:

1. https://www.ncbi.nlm.nih.gov/pubmed/15767618
2. https://www.ncbi.nlm.nih.gov/pubmed/1278601
3. https://www.ncbi.nlm.nih.gov/pubmed/15767618
4. https://www.ncbi.nlm.nih.gov/pubmed/16318637
5. https://www.ncbi.nlm.nih.gov/pubmed/22905670
6. https://www.ncbi.nlm.nih.gov/pubmed/18700873
7. https://www.ncbi.nlm.nih.gov/pmc/articles/PMC1819381
8. https://www.ncbi.nlm.nih.gov/pubmed/25666556
9. https://www.ncbi.nlm.nih.gov/pubmed/17313687
10. https://www.ncbi.nlm.nih.gov/pubmed/24062422
11. https://www.ncbi.nlm.nih.gov/pubmed/17447017
12. https://www.ncbi.nlm.nih.gov/pubmed/9293956
13. https://www.ncbi.nlm.nih.gov/pubmed/15588283
14. https://www.ncbi.nlm.nih.gov/pubmed/17663761
15. https://www.ncbi.nlm.nih.gov/pubmed/19227486
16. https://www.ncbi.nlm.nih.gov/pmc/articles/PMC1325029
17. https://www.ncbi.nlm.nih.gov/pubmed/16848698
19. https://www.ncbi.nlm.nih.gov/pubmed/11581442
20. https://www.ncbi.nlm.nih.gov/pmc/articles/PMC3374237
21. https://www.ncbi.nlm.nih.gov/pubmed/26178720
22. https://www.ncbi.nlm.nih.gov/pubmed/19640952
23. https://www.ncbi.nlm.nih.gov/pmc/articles/PMC2868080
24. https://www.ncbi.nlm.nih.gov/pubmed/19400750
25. https://www.ncbi.nlm.nih.gov/pmc/articles/PMC1334192
26. https://www.ncbi.nlm.nih.gov/pubmed/21656330
27. https://www.ncbi.nlm.nih.gov/pubmed/20645852
28. https://www.ncbi.nlm.nih.gov/pubmed/21983804
29. https://www.ncbi.nlm.nih.gov/pmc/articles/PMC2716748
30. https://www.ncbi.nlm.nih.gov/pubmed/16180224
31. https://www.ncbi.nlm.nih.gov/pubmed/16871438
32. https://www.ncbi.nlm.nih.gov/pubmed/23632752
33. https://www.ncbi.nlm.nih.gov/pubmed/16505339
34. https://www.ncbi.nlm.nih.gov/pmc/articles/PMC2633336
35. https://www.ncbi.nlm.nih.gov/pubmed/20687386
36. https://www.ncbi.nlm.nih.gov/pubmed/17971178
37. https://www.ncbi.nlm.nih.gov/pubmed/18370662
38. https://www.ncbi.nlm.nih.gov/pmc/articles/PMC2367001