70% MEGA Discount!
stops permanently in:
*New* Quickly Burn 15 Pounds of Excess Belly Fat Without Starving With Delicious Weekly Menus
With the Low Carb 30-Day Reset Plan you always have the most delicious weekly menus at home - with which you can effortlessly lose up to 15 pounds of belly fat within 30 days.

The dishes are easy to prepare and can be on the table in no time. You will become slimmer without any rules and with delicious food.

More than 100,000 people have already gone before you to burn fat with delicious food.
The benefits of the Low Carb 30 Day Reset Plan!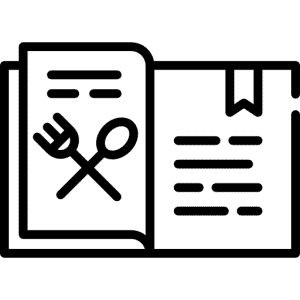 Weekly menus with delicious meals and snacks - including shopping lists.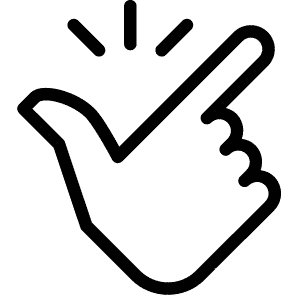 You don't have to go and figure anything out yourself and you will start burning fat immediately with these weekly menus.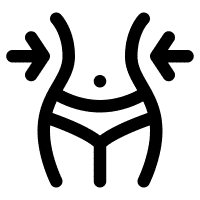 Lose up to 15 Pounds of excess belly fat the easy way.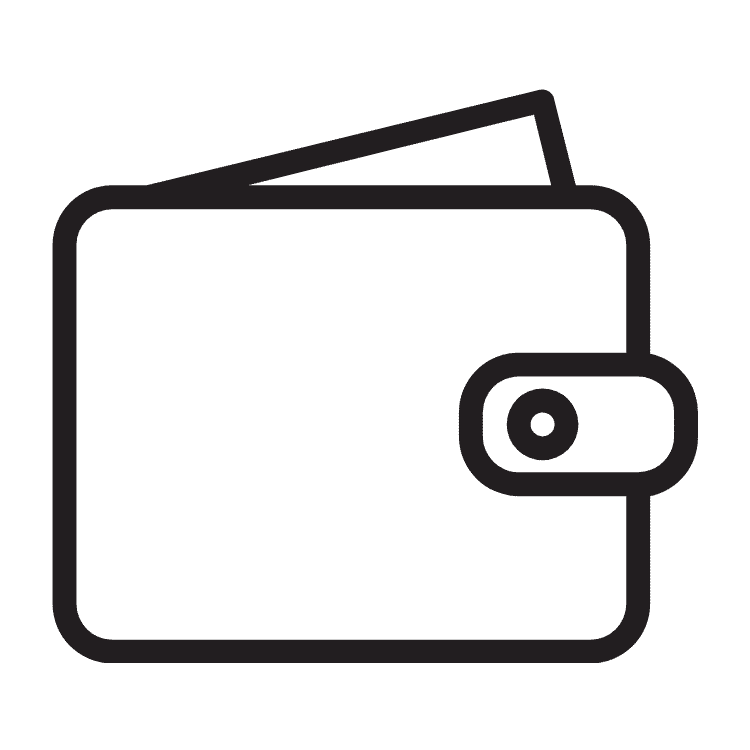 The weekly menus are very inexpensive and ideal if you are short on time.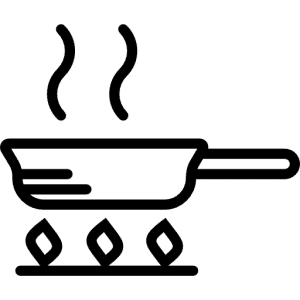 The delicious recipes are easy to make and ready within minutes.

Whether you are alone or have a family, everyone can join you.
Perhaps you recognize the following:
Are you currently unhappy with your figure and tired of having to diet every time, being hungry, or that a weight loss attempt failed again?

Are you worried that you will only continue to gain weight over the years?

Do you currently suffer from too much belly fat? That you just can't seem to get rid of?
What we are about to tell you is the solution to lose those kilos for ever! So be sure to read on.
Here's the new breakthrough against excess belly fat!
Because our low-carbohydrate weekly menus contain the ideal balance of carbohydrates, proteins and fats to lose belly fat easily and quickly!

You won't be hungry in between meals because you can eat the delicious menus throughout the day and start burning belly fat as well.

What makes the Low Carb 30 Day Reset Plan different?
You have as many as 6 eating moments per day

You continue to enjoy a tasty sandwich

You also continue to enjoy delicious pastas, pizzas and even fries and snacks

All dishes are easy to make and within 15 min on the table

With the 30 days reset plan you will lose 10,20,30 or even more than 40 pounds of stubborn fat without exercising and without feeling hungry!
Below is a preview from the 30 Day Reset Plan.
Preview of what you will be eating:
It really is easier than you think! And we are going to help you with that
You will immediately receive the most delicious weekly menus from us that will ensure maximum fat loss.

Thanks to our years of experience and our studies in nutrition and dietetics, we know exactly what you need to do to lose up to 15 pounds in 30 days.

Do you also want to get rid of excess belly fat without having to hold back?

You will experience that every day with the Low Carb 30-Day Menu!
They say this on Facebook ❤️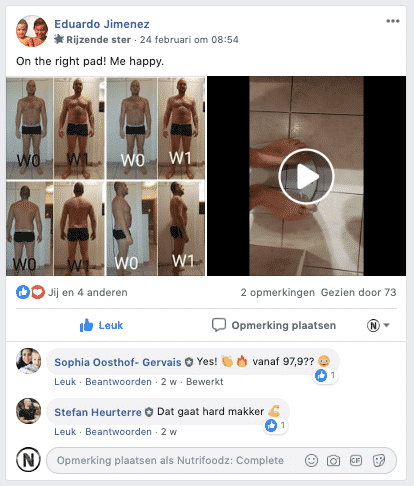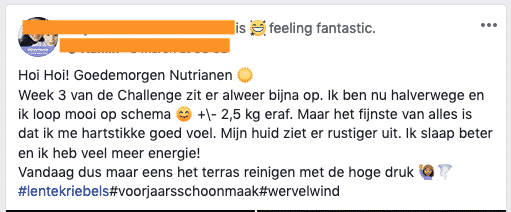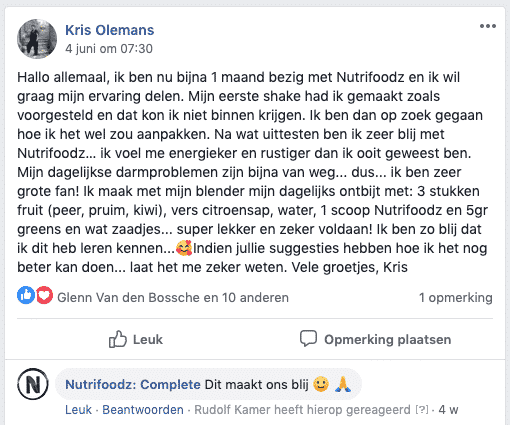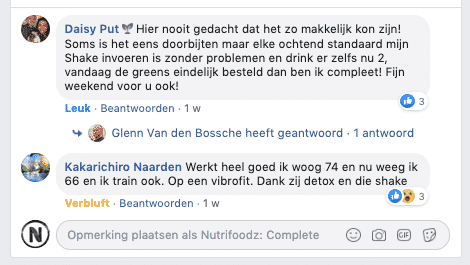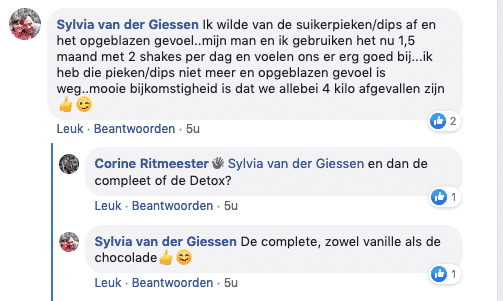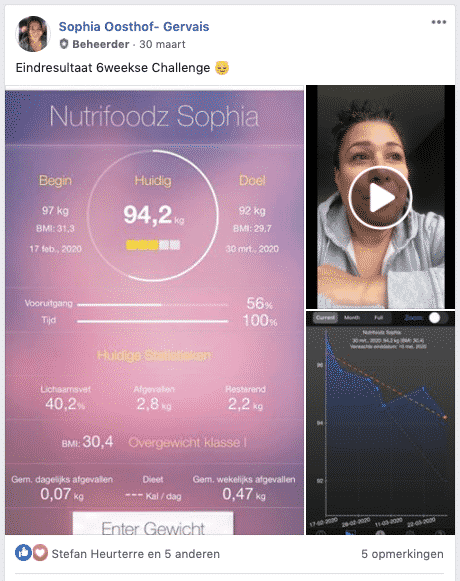 "Stop wasting time on diets that don't work and start the 30 Day Reset Plan today."
What will you accomplish with the Low Carb 30 Day Reset Plan?
The Low Carb 30 Day Reset Plan is the most fun way to lose up to 15 pounds of belly fat in less than 30 days.

Every day you experience how nice it is to be slim with good food.

This makes you feel better and you are more confident in life.
Within 3 days you will experience benefits such as:
Bloated belly decreases

Fat accumulation disappears

Double your energy every day

A much better night's sleep
Better breathing and more oxygen

You have already lost at least 7 pounds

Visibly radiant beautiful skin

Joints and stiff muscles become more supple

You enjoy yourself again and radiate this
You've lost at least 15 pounds of belly fat and fat around arms, legs and buttocks

You feel beautiful and attractive

No yo-yo effect

You get plenty of compliments about your figure
Here's what you get from us:
1. The 30-Day Reset Plan [Digital] [Value: 760 kr]
The Low Carb 30 Day Reset Plan ensures that you lose weight quickly and effortlessly with good food. Based on research and the latest scientific studies - so you start burning fat immediately.
Activates your fat burning from day 1

You'll lose at least 15 pounds of belly fat and fat around your arms, legs and buttocks

Enjoy the best dishes every day

On the table in 15 minutes

Suitable for the whole family or for you alone

And so much more...
But this is certainly not all 😍
Today only and on this page, you'll also get instant access to the 5 delicious bonuses below (worth 1525 kr).

BONUS #1: 20 Low-Carb Pasta & Pizza Recipes [NEW]
Don't miss this. For the first time, we've managed to put pastas & pizzas in a low-carb format.

You never have to feel guilty again after eating a delicious pizza. The ingredients are simple and also ensure fat burning.

All delicious pastas & pizzas suitable for any time of the day.
Healthy but also super tasty!

Activates fat burning immediately

All recipes are low in carbohydrates

Infinite variation of recipes that will make you happy.

Super fast on the table (within 15 min)

And much more...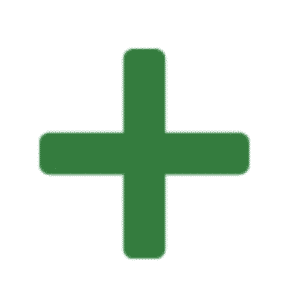 BONUS #2: 21 Low-Carbohydrate Soup Recipes
A soup, it always tastes good! As an appetizer, side dish or as a full meal soup! Get the 21x most delicious low-carb soup recipes to enjoy! [NEW]
Easy to make and ready within 7 min.

Soups with meat, but also vegetarian soups are covered. All clearly described and easy to make.

Specially designed to counteract binge eating and are very healthy!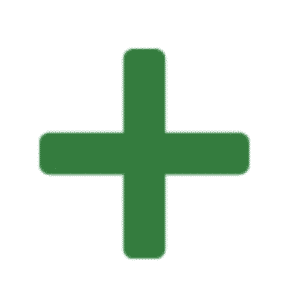 BONUS #3: 25 Complete Breakfast & Dessert Recipes
A delicious healthy breakfast or dessert, it always tastes good! Receive the 25 most delicious breakfast and dessert recipes to start or end your day deliciously!
Easy to make and quick to prepare.

Healthy recipes without feeling guilty.

You experience energy again and can handle a busy day with ease.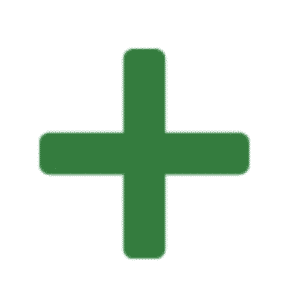 BONUS #4: EXTRA 19 Low Carb Casserole Recipes
As a final bonus, you will receive ANOTHER ebook full of delicious casserole recipes! Casseroles are ideal for meal prep and for when you have guests. With these additional recipes, you can put a low-carb meal on the table in no time. [NEW]
Healthy recipes that taste like more!

Low in carbohydrates so no guilt

With these 19 extra recipes, you have unlimited choice

Super fast on the table (within 15min)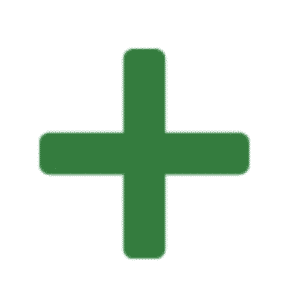 BONUS #5: 21 SPECIAL Low Carb Desserts
Get access to these exclusive desserts known only to the Social Media Beauties, who still manage to keep a slim and sexy body with fatty foods.
Melt away fat around the belly, legs and buttocks like the Social Media Beauties do

Specially developed to allow local fat burning to occur

Very easy to understand and apply immediately!

Absolutely safe and responsible

Especially for women aged 35 to 70 years
Total Value:
All the extra bonuses add up to 1720 kr which you get for FREE to burn maximum fat with good food. Even when you are sitting on the couch with a winter soup.
Delicious weekly menus that effortlessly burn 15 pounds of belly fat within 30 days

Accelerated fat burning around your belly, legs and buttocks

Never yo-yo again

Slimming without hunger and without exercising

6 times a day a delicious meal, so no hungry feeling

Guaranteed results with our 100% Weight Loss Guarantee - lose weight easily or get your money back
Healthier, slimmer and looking even more beautiful - or your money back!
Healthier, slimmer and looking even more beautiful - or your money back!
IMPORTANT! ! If you start the Low Carb 30 Day Menu now, you will have a flat stomach within 30 days.

Now take a moment for yourself to imagine what it feels like:
When you go out the door feeling good because you are slimmer

If you can put the frustration of all those diet books that didn't work behind you forever

If you succeed now in effortlessly losing weight

If you never have to deal with the yo-yo effect or hunger again

If soon your friends, acquaintances and family are amazed by your healthy and slim body

If you and your family can enjoy the delicious recipes that also burn fat.
GUARANTEE on Low Carb 30 Day Reset Plan
No disappointments with our 100% Weight Loss Guarantee
Our 30 Day 100% Successful Weight Loss Guarantee

Should you decide within 30 days, for any reason, that this product is not right for you, you will receive a 100% refund. All you have to do is send an email. You get 30 days, so to speak, to review and use all these goodies.
Frequently asked questions:
Is it really that easy to lose weight with the 30 day menu?
Absolutely! These unique recipes contain clever ingredients that won't make you gain weight. You get satiated quickly without bloating.

100,000 women have already done this! Every day we receive countless success stories, some of which you have already read on this page.
I'm not very handy in the kitchen. Is this something for me?
Yes, anyone who can butter a sandwich will be able to use the 30-day plan. Each recipe is written out step by step.
Is this for men and women?
Well and truly! Woman, man, child, grandma, grandpa, great grandma, great grandpa. Oven dishes are for everyone!
Are there all kinds of expensive or difficult ingredients in it?
No way! You can get the ingredients anywhere (even the small neighborhood supermarket carries it).
How quickly are the recipes ready?
Lightning fast! Most casseroles are ready within 15 minutes. You put the ingredients in the baking dish, place the baking dish in the oven and within 15 minutes you will enjoy a delicious creamy baking dish.
How long will I continue to have access to the KHA 30 day reset plan?
You will keep lifetime access to the low-carb 30 day reset plan. Including all future new weekly menus. So you always have access to the most delicious low-carb dishes.
What if I don't like the weekly menus?
We can hardly imagine that! How about a delicious hot casserole with minced meat? Or a nice stew, a low-carb pasta, crispy pizza, taco shells with minced meat, crispy bacon with honey mustard sauce as a snack, a low-carb chocolate dessert with whipped cream topping etc.
If that's not all, you also get to try the low-carb 30 day reset plan for 30 days without risk 😀

Get the 30 day menus today!