Eggplant & Chickpea Masala (recipe)
Serves: 4 | Prepping time: 10 mins | Cooking time: 32 mins
Today we have some Indian cuisine for you. This dish is richly filled with Aubergines and Chickpeas.

Chickpeas & Aubergines are extremely healthy. For example, chickpeas give you a full feeling, promote digestion and keep blood sugar levels stable. In addition, they are a great source of vegetable protein. Aubergines contain quite a lot of vitamins C, K, B6, folate (the natural form of folic acid), manganese and potassium.

In short, this recipe is delicious!
What you need (ingredients)
2 el. kokosolie

1 ui, in blokjes gesneden

2 centimeter gember, in blokjes gesneden

2 aubergines, in blokjes gesneden

3 teentjes knoflook, fijngehakt

120ml water

400g blik kikkererwten, uitgelekt

400g blik gehakte tomaten

2 el. tomatenpuree

1 tl. kerriepoeder

1u00bd tl. garam masala

u00bd tl. gerookte paprikapoeder

zout en peper

7g koriander, gehakt
Nutritional values per serving
Energy: 408 kcal

Fats: 11 gr

Carbohydrates: 64 gr

Protein: 16 gr

Fiber: 23 gr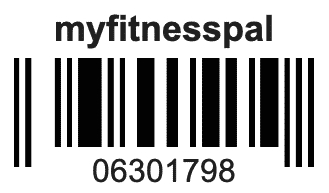 Scan the code with the foodtracker app.
How to make this masala (how to prepare it)
Heat the coconut oil in a large pan over medium-high heat and fry the onion and ginger for 6-7 minutes until they start to brown.

Add the aubergine and garlic and fry for another 10 minutes, stirring frequently.

Now add the water, chickpeas, tomatoes, tomato paste, curry powder, garam masala and paprika.

Then season with salt and pepper and mix well.

Turn down the heat and leave it to simmer for 15 minutes.

Serve with freshly chopped coriander and a portion of rice (the portion of rice is not included in the nutritional information).